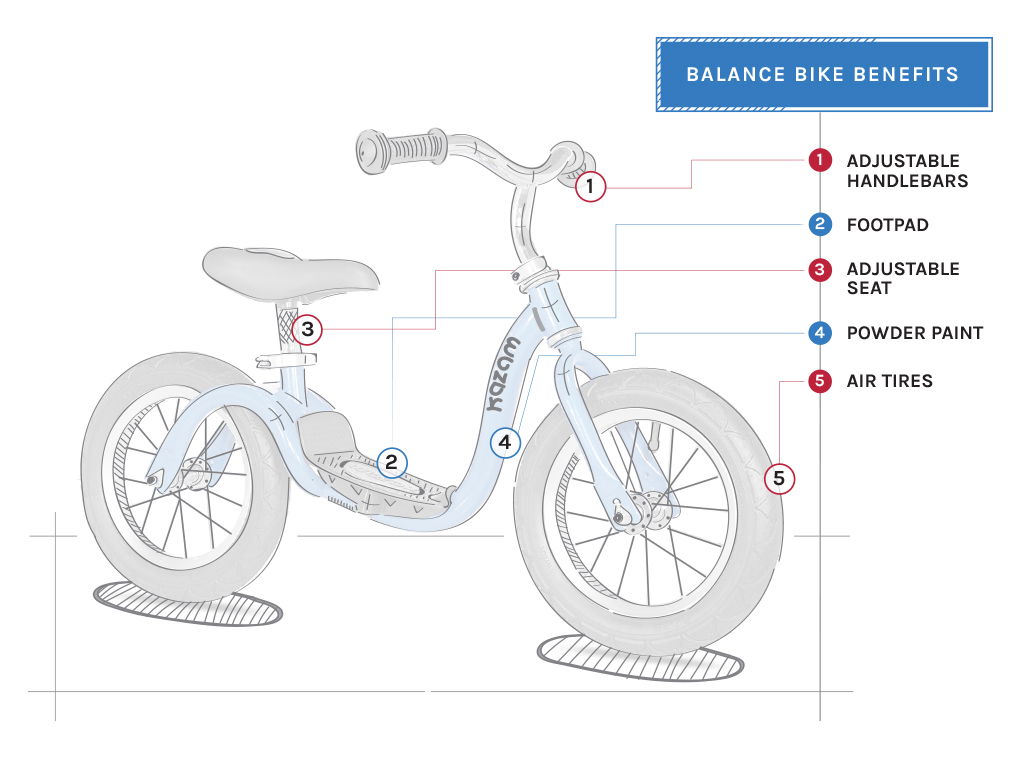 Holding on is an important part of riding,
changing any lengths is never a problem.

This unique feature has an easy step-in
patented frame design, complete with footrest.

No matter the size of your little one,
adjusting the seat is just as simple as 1, 2, 3!

This coated finish was made to withstand
the unpredictability of every child's playtime.

These tough tires can handle the rockiest of terrains,
and coast smoothly on where ever else they choose to ride.